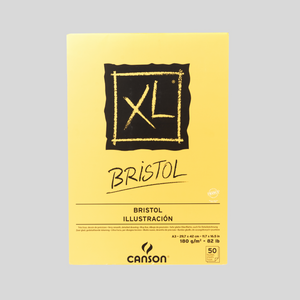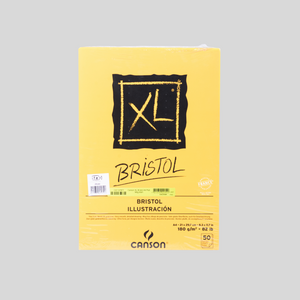 Canson XL Bristol paper, with its satin finish, is ultra-white and extremely smooth. Highly resistant, it withstands repeated corrections by scraping and erasing.
Weight or thickness
180 gsm
Colours and textures
Very smooth
Recommended techniques
Ideal for pencils, pens, washing, tubular tip ink drawing pens, airbrush work or any technique requiring a smooth surface and sharp lines.