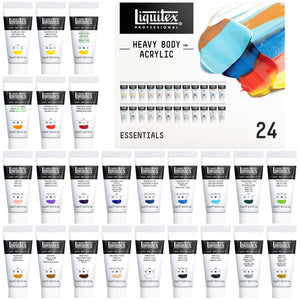 This is thick, high viscosity, pigment-rich professional acrylic color, ideal for impasto and texture.

With a high concentration of lightfast artist-quality pigment and a satin finish, Heavy Body Acrylic gives you rich, permanent color, with crisp brush strokes and knife marks.
PURE PIGMENTS - Heavy Body Acrylic is known for its rich, permanent color. Our chemists use the latest basket bead-mill technology to bring out the best in every pigment. Tiny reinforced ceramic beads give fine dispersion, great color development, strength and brightness.